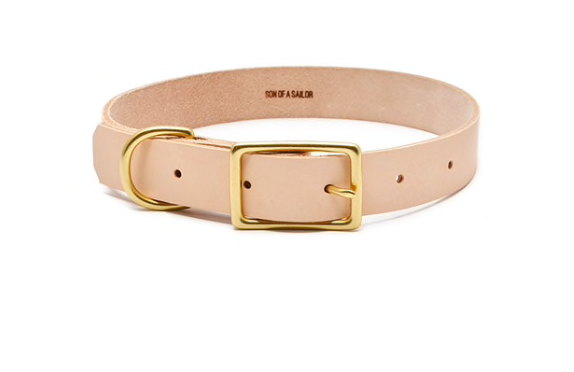 Leather Dog Collar
For the toughest little guy or the biggest softie, the willis collar brings a classic leather design for your pet. Natural leather collar features 5 holes for the perfect fit. Finished with brass hardware.
Natural leather joins our classic hand-painted techniques. Supply draws from sleek masculine pieces and earthy leather.
MEASUREMENTS
Available in:
Small: 1/2 in. x 16 in.
Medium: 3/4 in. x 20 in.
Only 3 available
Only 4 available