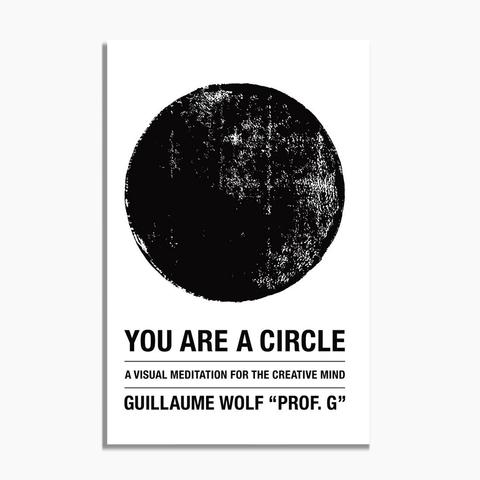 You are a Circle Book
Reading these book is a fun process, as you can pick any page to get inspired (even for just a few minutes: while you wait to upload a file online, or right before going to bed). Unlike other long-winded books on creativity, You Are a Circle and You Are a Message go straight to the point. They will become references you'll go back to over and over again. In addition, these books look so beautiful (think "books-as-objects")—they'll fit perfectly in your creative environment. Mixing inspiring quotes and art, these timeless books will inspire you for the years to come.
WHO IS THIS FOR?
Both books are for creatives like you (artists, photographers, illustrators, architects, designers, art directors, creative entrepreneurs, performers, explorers, bloggers, makers, artisans, and freelancers). Together, they cover every aspect of the creative process—and talk honestly about the challenges of the creative journey and how you can move beyond them to grow and succeed.
sold out